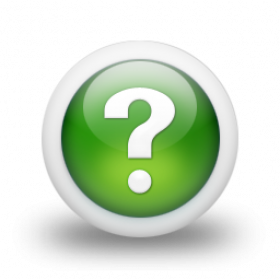 Frequently Asked Questions
What does the inspection entail?
Each vehicle is test driven to verify transmission and engine operation. We check the level and condition of all accessible fluids (some vehicles have sealed units such as transmissions and the fluid levels of these units are not accessible). We test the operation of the climate control system. We evaluate the interior and exterior of the vehicle for any obvious damage or signs of repairs. We provide digital photographs of the vehicle and all damages found.
Does the inspector use any diagnostic equipment?
The inspection is done on location; therefore, we do not perform any diagnostic tests because we do not have access to diagnostic tools, computers or lifts.
What are the inspector's qualifications?
All of our inspectors are experienced ASE certified mechanics that have been involved in the automotive industry for several years.
Can you send me a sample of a report before I order?
A sample report is available on our web site. Once the vehicle is inspected the inspection report is emailed or sent to you by U.S. mail. Optional overnight service is available. Your report will be viewable from our web site within 24 hours after the inspection is completed.
Can the inspector call me from the vehicle location?
Yes. You can be notified when the inspection is completed. A preliminary verbal report may be obtained at that time.
How long does the inspection take?
Once payment is received the inspector will contact the vehicle owner to arrange the inspection. This usually will occur within 24 hours. The actual time the inspection takes place largely depends on the schedules of the inspector and vehicle owner. All orders received on Saturday and Sunday will be processed on Monday. We do not currently offer weekend service.
Do I have to pay for the inspection before it is actually done?
Yes. If you plan to pay using a credit card, payment is required before the inspection occurs.
Is this inspection guaranteed?
All inspections are guaranteed to be accurate at the time of the inspection. However, because the vehicle is fully assembled and the inspection is performed without the use of diagnostic equipment, there is the possibility of impending failures that are not evident at the time of the inspection. See terms and conditions below.
Does CarInspector.US check the title or verify background of the vehicle?
No. The inspection does not include a background check of the vehicle. The background and title history of the vehicle is available to you for only
$4.95
by clicking
here.
Terms and Conditions
A professional inspection may assist you in making an informed decision in regards to purchasing a used vehicle. However, a used vehicle inspection does not guarantee that there are not hidden defects or flaws with the vehicle. Accordingly, CarInspector.US (CIU) may not be held liable for any hidden, latent, or undetected conditions or defects on the vehicle or any of its components. This inspection does not create or result in any representations or warranties by CIU with respect to the safety, condition, or operation of the vehicle or any of its parts. CIU expressly disclaims any such representation and warranties. Any guaranties or warranties implied or not on any vehicle inspected by CIU is strictly with the seller of that vehicle.
Claims Management FAQ's
How long does your process take? This varies from claim to claim, but our average completion time is within three business days. However, we have completed claims in less than thirty minutes.
How quickly do you contact the shop once we submit a claim? Our average initial contact time is less than twenty minutes.
How much does your service cost? This depends on your service level. We have three different service levels available to meet any sized budget.
Do you really offer technical support to our customers? Yes, technical support is integrated into our claims management service.
How do I submit a claim? All claims are submitted using our secure website.
How do I know when you are done with a claim? You will receive an email once the claim is completed. You may also view the status of your claim and all contact summaries using our secure website.
How do I sign up for your service? You must call or email us to sign up. We are currently developing a secure sign up page. Once released, you will be able to sign up online.